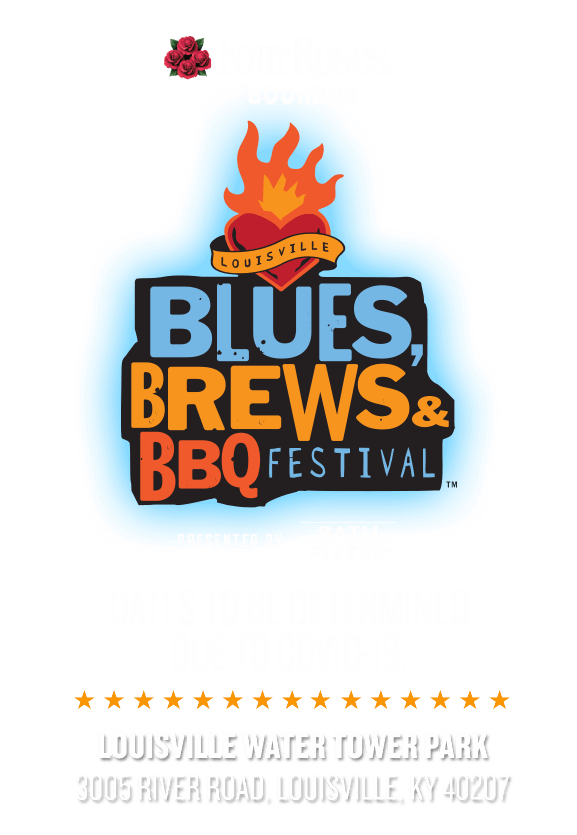 MUSIC, BBQ & BEER...
WHAT'S NOT TO LOVE?
Only the Four Roses Bourbon Louisville Blues, Brews & BBQ Festival allows you to get lost in a soul-satisfying haze of New Orleans and Memphis-style blues, and pit barbecue smoke. Add our exclusive brews tasting area where you can sample craft beers, and it's easy to see why people mark their calendars for this legendary festival at Louisville Water Tower Park.
Bands
The band lineup will be announced once festival dates are confirmed.
TICKETS
Tickets will be made available as soon as festival dates are confirmed.
Disclaimer
THE EVENT PROMOTER (BISIG IMPACT GROUP), EVENT STAFF, LOUISVILLE WATER COMPANY, CITY OF LOUISVILLE, SPONSORS, OR CONTRACTED VENDORS ARE NOT HELD LIABLE FOR INJURY, LOSS, PROPERTY DAMAGE, INCLEMENT WEATHER OR NATURAL DISASTERS ON EVENT PREMISES.